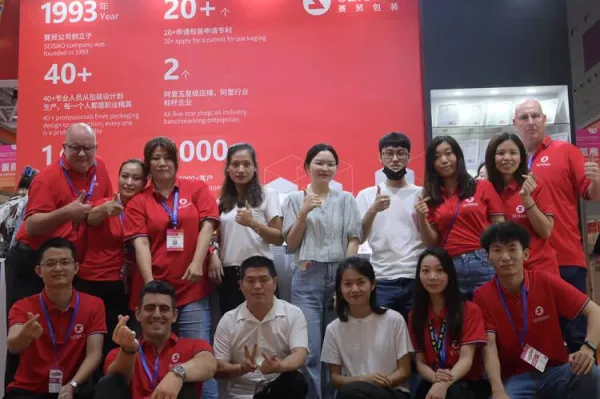 01 Jan
Seismo Group Attended International Gifts & Houseware Fair in June, 2022
From June 15 to 18, Shenzhen International Gifts and Houseware Fair was held at the Shenzhen World Convention and Exhibition Center. An exhibition area of about 300,000 square meters is currently China's biggest professional gifts and houseware exhibition. At this fair Seismo group exhibited our new products. Even though China has strict control of COVID-19, there were still many visitors to this exhibition. There were many different industries in the different halls, Seismo was in hall 8 with all other suppliers of packaging industries. We were still one of the most popular booths in the 8th hall. Many people visit us and get a chance to witness a new way of packaging with creativity and functionality. Biodegradable packaging is also a new product in this exhibition, more and more people are now focusing on green packaging and recycling. If you need creative packaging, contact us! If you can imagine, we can create it.
About seismo
In 2009 We Opened Our Asian Office in Hongkong. in 2010, We Moved to Dongguan, Guangdong, from where we Started to Expand Business Globally. Since Then, We Have Grown Our Revenue Year After Year.
We Offer a one-Stop Packaging Service. Seismo has a team of Professional Graphic and Industrial Designers. In Our Rich Packaging Experiences, We Always Consider New Materials, New Functional and Innovative Ways to Produce Premium Packaging. We Bring the Best Solution to Our Customers with the Highest Quality Level in the Shortest Delivery Time Frame.